He shiyan, a technician from Jiangsu yingyou textile machinery co.,ltd, was awarded the outstanding contribution award in Jiangsu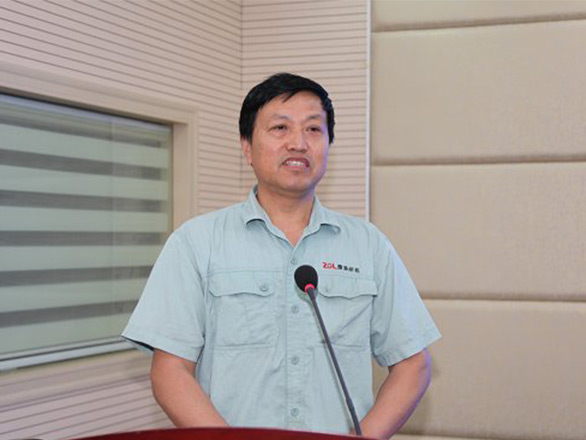 On March 22, conference was held in Nanjing in jiangsu province manufacturing, the commendation meeting made outstanding contribution in jiangsu 100 excellent enterprises, 100 advanced individuals and 50 advanced unit, jiangsu eagle tour textile machinery company technician He Shiyan has made outstanding contribution in jiangsu.
In jiangsu yingyou textile machinery co.,ltd, has more than 30 years' experience of He Shiyan is mainly responsible for textile machinery hot roll of light parts, grinding and polishing process technology research and development, each link to complete the quality are directly related to the quality of the finished product, also affect the competitiveness of the products. He is not only good at studying business, but also good at summarizing experience. He always kept a record of his own experience, gradually formed a set of effective operating procedures and posted them in every station in the workshop.
In recent years, Jiangsu province, and seriously implement the central and provincial party committee, provincial government decision deployment, actively encourage, support and guide the province's manufacturing continuous healthy development, marked achievements were scored in the industrial transformation and upgrading, in promoting economic growth, expanding employment, guarantee to improve the livelihood of the people played a huge role in aspects of strong support for the sustained, rapid and sound economic and social development. In the practice of development, a number of outstanding enterprises, advanced individuals and advanced units have emerged. For commendation advanced, sets up the typical, fully mobilize the enthusiasm and creativity, to promote the development of manufacturing industry in jiangsu province people's government decided, south of nanjing rui group co., LTD., etc. 100 excellent enterprises, guo-rong shen 100 advanced individual and changzhou, such as national development and reform commission and other 50 given commend advanced units.